The finest in luxury transportation!

Welcome to Music City! We are the region's premiere limousine company. When you're planning a special event and want to travel in style on a comfortable and spacious vehicle with all your friends, then you've come to the right place! We invite you to take a look around our website and check out what our company has to offer. We have a beautiful fleet of luxury vehicles of various styles and sizes for your enjoyment, no matter what your celebration entails. Each vehicle features a limo-style interior that will make you feel like royalty for the night. Your guests will have such a great time and will remember the night for years to come, and they will thank you for providing them with a perfect way to get home from your big event safely in one of our finest luxury vehicles.
As you probably already know, Nashville, Tennessee is widely known for being a wonderful place to party with it's great musical history. This culturally rich location is the perfect backdrop for any celebration, and what better way to celebrate in such a gorgeous place than with one of our luxury party bus rentals! Our Nashville limo buses can take you anywhere you want to go, from downtown Nashville and beyond. Head to the finest bars and grab a drink, or check out the world-famous country music scene. There's plenty of other entertainment available as well! Take in a Tennessee Titans or Nashville Predators game, try one of the many first-class restaurants downtown, enjoy a night out at the Nashville Ballet, or any of the other countless local options! Not to mention booking a luxury limo bus for your wedding. At Nashville Limo, we want to make sure you have a fun and memorable night.
Our exceptional staff strives to provide you with the best possible experience during every interaction with us, and they do a great job because they know the business well. We want to make sure that every encounter you have with us will impress you, whether it's the day of your event or a simple phone call! We are deeply involved in your run from start to finish, and you will never be disappointed. If you have any questions, please call or email us. We want to answer any questions that you might have and assure you that our party buses and limousines are the perfect way to travel.
We operate 24 hours per day so call us any time to get your free quote or make your reservation! We can set up your rental for any time as well, so whether you're interested in an early morning outing or partying after closing time, we can take care of you. Our agents are standing by to take your calls and get you all set up with the perfect vehicle for your event!
We've got the most reliable event services for anything you've got planned across Tennessee! From your most important events you want to go perfect, like your wedding, bachelorette party, or prom, to your casual nights on the town, prompt and reliable service is paramount. That's where we come in! We'll always show up on time in a gorgeous party bus vehicle to take you out on the town!
We have the most affordable party bus prices! To get your free quote on a Nashville party bus or limousine, just give us a call and tell us the date and time you'd like service, for how many people, and the locations of pick-up and drop-off.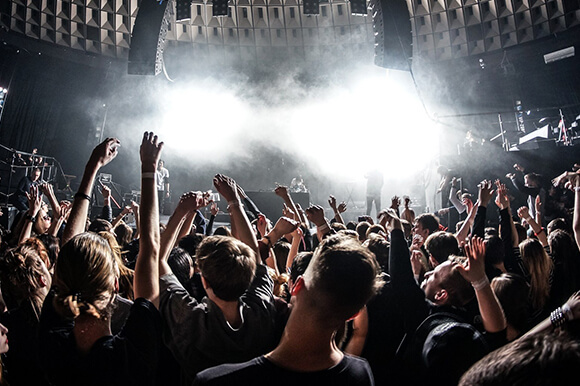 Vehicle Features

Service available 24/7/365
Highly trained chauffeurs
Experienced booking agents available 24/7
Built in high definition screens w/ Blu-Ray
Inspected before every trip
---
All interiors clean and fresh
Chauffeurs equipped with GPS
Bars with built in cooler in all vehicles
No matter what your next event is, we are here for you. We have the perfect vehicle for your needs, whether you want a stretch limo or a bus to dance on! Check out our extensive vehicle fleet and give us a call for your free quote!